Border Collie Rescue contact information
To contact Border Collie Rescue by telephone:-
Due to Coronavirus we are short of volunteers and are operating limited office hours. Our current office hours are -

General enquiries - 0845 6044941 between 2pm and 5pm Tuesdays, Wednesdays and Thursday
Advice line - 0845 6044941 between 2.00 and 4.00pm Thursdays only. Calls may be monitored for training purposes.
Ours is not a premium line - see below for approximate call provider charges.
Calls to 0845 numbers are usually included in call packages. If not, BT land lines are cheapest. Other service providers may charge more and mobile providers most certainly do.
Costs with these providers will vary.
You may wish to check with your service provider first if you think your call will be a long one.
Calls regarding adoption or re-homing a dog are usually brief but advice & information will be longer.
Bear in mind that providing good advice takes time - advice is free but you do have to pay for the call.
We do not receive any part of these call charges.

THE FOLLOWING CALL CHARGES ARE FROM OFCOM CALL COST GUIDE - February 2021
If you are with Vodaphone (45p to 65p pm) - O2 (55p pm) - Virgin (36p to 58p pm) - EE (11p to 65p pm) - change your service provider.
Asda / Plusnet / Post Office / Sky / K Com / Talk Mobile - all 15p pm or under - Asda is best at 8p pm.
Others around 25p pm but call from a landline if you can.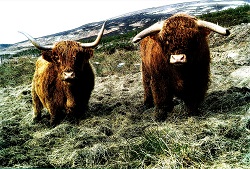 Hours of operation for public telephone and office

Tuesday, Wednesday and Thursday 14:00 - 17:00
Closed Friday, Saturday, Sunday and Mondays

Existing clients -
can call on the direct number given them at any
reasonable time on any day of the week.
In emergencies, at any time at all, 24/7.
To contact Border Collie Rescue by post:-
All enquiries to our Registered Office -
Border Collie Rescue. 57, Market Place, Richmond, North Yorkshire. DL10 4JQ
(Please note that we do not discuss adoption, rehoming or advice via letter post - you need to phone us if you
want to discuss these matters.)
Email us by clicking here
(Please note that we do not discuss adoption, rehoming or advice via email - you need to phone us about such matters.)
We no longer use social media. We will not post on any platform until they behave responsibly, morally and ethically.