Scottish Border Collie Rescue Centre
Border Collie Rescue runs one centre in Yorkshire for the rehabilitation of Border Collies
It is not a re-homing centre as many of our dogs are held in foster care, but a resource that provide facilities for the rehabilitation/care of dogs with injuries or behavioural issues
We are looking for suitable premises in Scotland to set up a Scottish centre. Currently, all the dogs we take in from Scotland have to come down to Yorkshire.
Ideally, this first Scottish centre would be somewhere in the central belt within reach of Edinburgh and Glasgow, but we are interested in any suitable property.
This is what we are looking for -
A rented property with a flexible leasing arrangement to enable us to accommodate volunteers and up to 12 dogs.
(Dogs will be accommodated in converted outbuildings and it is essential that we can maintain a quiet environment for them)
Around 5 to 10 acres of grazing land with a residential property of two or more bedrooms and two or more reception rooms and a range of outbuildings.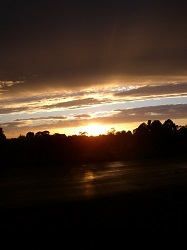 (we are happy to look at properties requiring refurbishment and work, but the house needs to be habitable and there must be water, phone line and electricity installed)
Location - Rural and quiet but with fairly easy access.
Local activities/neighbours - Distant from neighbours and with no access rights through it so the dogs remain undisturbed.
General Condition - With habitable house and lease suitable, we will consider properties needing renovation / modernisation.
Land - 5-10 acres of which around 3 acres needs to be flat/level enough for stock assessments. We can fence to our needs.
Concerns landlords may have -
This facility is not for holding large numbers or setting up kennel blocks of barking, hyperactive dogs.
It will not be noisy, a nuisance or destructive to the environment.
We are good at maintaining the land and property we are responsible for and caring for dogs and livestock, ensuring they are controlled and properly looked after.
We are seeking a quiet environment because we wish it to remain quiet. It is to rehabilitate dogs, not stress or excite them.
Visitors will be few and by appointment so there will not be a lot of coming and going.
Security will be high as we install CCTV to monitor the dogs and we will need man the property 24/7/52.
If anyone knows of any potentially suitable properties, please get in touch. Click here for details of how to contact us